2020 Treasure Hunts
The 2020 Treasure Hunts Series is part of the 2020 Hot Wheels line.
Since 2013, Mattel has incorporated Treasure Hunts into other series instead of being their own series.
Treasure Hunts are distinguished by the 'circle flame' symbol.

Toy #
Col. #
Series
Model Name
Body Color
Tampo
Base Color
/
Type
Window Color
Interior Color
Wheel Type
Country
Photo
Case (Wave)
GHD70
006/250
Experimotors
10/10
Bubble Matic
Clear Red
Blue stripes, Pink 'Bubble Matic' & Orange circle flame logo on sides
Green
/
Metal
N/A
Purple fenders, Yellow wand
Blue & Yellow 5SP
Malaysia
A
GHD74
033/250
HW Metro
10/10
Mercedes-Benz Unimog 1300
Black
Red & Blue stripes w/ 'Police' on sides & hood, White "SWAT" & circle flame logo on sides
Silver
/
Plastic
Tinted (Blue)
Blue
Grey BLOR
Malaysia
B
GHD77
075/250
HW Ride Ons
5/5
Grass Chomper
Orange
Blue stripes with Hot Wheels & circle flame logo on sides
Blue
/
Metal
N/A
Black
Black OR5SP
Malaysia
C
GHD71
084/250
Fast Foodie
5/5
Buns of Steel
Dark Blue
Yellow & Black graphics, 'Ted's Burger Palace' & circle flame logo on sides
ZAMAC
Tinted (Yellow)
Light Brown
Bronze 5SP
Malaysia
D
GHD69
106/250
Batman
5/5
Batman: Arkham Asylum Batmobile
Metalflake Dark Blue
Blue & Dark Blue circle flame logo on sides
Chrome
/
Plastic
Tinted (Blue)
Black
Grey MC5
Malaysia
E
GHD82
131/250
Track Stars
5/5
Circle Trucker
Silver
Track Stars, circle flame & HW logos, '20' w/ Black, Orange & Blue stripes on sides
Black
/
Plastic
Tinted (Orange)
Orange, White rim MC5
Malaysia
F
GHD81
134/250
Tooned
10/10
Dodge Charger Daytona
Yellow
'Dodge' on front & sides, Black stripes, 'Daytona' & circle flame logo on sides
Black
/
Plastic
Clear
Chrome
Grey 5SP
Malaysia
G
GHD73
143/250
HW Dream Garage
10/10
2013 Hot Wheels Chevy Camaro Special Edition
Green
Black Stripes &  circle flame logo on sides
Black
/
Plastic
Tinted (Black)
Black
Chrome Green TRAP5
Malaysia
H
GHD83
158/250
X-Raycers
10/10
Power Pistons
Yellow
Blue HW logo on both sides & circle flame logo is on the back side
ZAMAC
Tinted (Blue)
White
Yellow PR5
Malaysia
J
GHD72
176/250
HW Art Cars Mini
10/10
Custom '56 Ford Truck
Yellow
Coloured graphics on both sides & top. Red circle flame logo on roof.
Dark Red
/
Plastic
Tinted (Blue)
Red
White rim, Green AeroDisc & White rim, Blue AeroDisc
Malaysia
K
GHD79
205/250
Olympic Games Tokyo 2020
10/10
Dune Daddy
Pink
White Text "TOKYO 2020" & "BEACH VOLLEYBALL" & Light Pink Stripes, Tokyo Olympics Logo on Hood, Circle Flame logo on Rear
White
/
Plastic
Clear
Black
Chrome rim, Black OR6SP
Malaysia
L
GHD80
212/250
Street Beasts
10/10
Tricera-Truck
Dark Gray
Blue & Yellow Spots
Olive Green
/
Metal
Yellow
Gray
Yellow & Black 5SP
Malaysia
M
GHD78
226/250
HW Screen Time
10/10
The Beatles Yellow Submarine
Yellow
Red & Orange port holes, colorful bow on the sides, Red HW & TH logos
Yellow
/
Metal
N/A
N/A
Yellow Micro5SP
Malaysia
N
GHD76
240/250
HW Rescue
10/10
Chevy Silverado
Light green
"TRACKSIDE EMERGENCY RESPONSE" on side
Black
/
Plastic
Gray tint
Chrome
PR5
Malaysia
P
GHD75
245/250
HW Race Team
5/5
Dodge Viper RT/10
Race Team Blue
"10", Hot Wheels logo, "DODGE VIPER RT/10" on sides
Black
/
Plastic
Blue tint
Gray
MC5
Malaysia
Q
2020 Super Treasure Hunts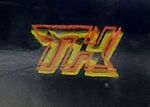 In 2020, Mattel released a series of Super Treasure Hunts, hidden among the other series.
They are distinguished by one or more of the following: Spectraflame paint, Real Riders, extensive detail, and either a writing of 'TREASURE HUNT' symbol or a TH symbol. A new feature that was added in 2015 was a flame within a circle behind the vehicle on the card like the one below, except it is the color gold.

 
Toy #
Col. #
Series
Model Name
Body Color
Tampo
Base Color / Type
Window Color
Interior Color
Wheel Type
Country
Photo
Case (Wave)
GHG23
002/250
HW Turbo
5/5
Nissan Skyline GT-R (BNR32)
Spectraflame Gunmetal Grey
'Skyline' on doors, 'JNC' between doors & rear wheels, detailed taillights
Black
/
Plastic
Tinted (Smoke)
Black
Gold RR6SPM
Malaysia
A
GHG20
035/250
HW Race Day
8/10
Ford GT-40
Spectraflame Aqua
Orange Stripe across top. '8' on sides & hood. Detailed headlights. 'Gulf', 'Autolight', 'Firestone' & Hotwheels logo on side
Black
/
Plastic
Tinted (Smoke)
Black
Orange
RR5SP
Malaysia
B
GHG14
071/250
Baja Blazers
1/10
'67 Jeepster Commando
Spectraflame Turquoise
White & Gold stripes on side, #25 & TH, decals
Black
/
Plastic
Tinted (Smoke)
Black
RRF52T
Malaysia
C
GHG26
097/250
Porsche
5/5
Porsche 918 Spyder
Spectraflame Blue
Detailed headlights, Porsche emblem & White stripes on hood, White stripes on sides
Black
/
Plastic
Tinted (Black)
Grey
White MCRR
Malaysia
D
GHG16
123/250
Honda
5/5
'88 Honda CR-X
White
Black, Red' "20, #25 & TH), Honda Logo. Tail lights detail. Black simulating glass on lift-back gate.
White
/
Plastic
Tinted (Smoke)
Black
Red C4SPRR
Malaysia
E
GHG28
130/250
Speed Blur
5/5
Mazda RX-7
Spectraflame Orange
White Stripes, White & Blue Graphics
Silver
/
Plastic
Tinted (Smoke)
Black
Grey & White RRA
Malaysia
F
GHG22
137/250
HW Speed Graphics
10/10
'17 Nissan GT-R (R35)
Spectraflame Blue
Detailed Front & rear Trim, White Stripe
Dark Grey
/
Plastic
Tinted (Smoke)
Black
Blue rim, Black RR10SP
Malaysia
G
GHG15
145/250
Factory Fresh
10/10
'84 Audi Sport Quattro
Spectraflame Red
Detailed Front & rear Trim, 25TH on The Rear
Black
/
Plastic
Tinted (Smoke)
Black
White RREx
Malaysia
H
GHG17
164/250
HW Exotics
10/10
Lamborghini Sesto Elemento
Spectraflame Light Blue
Detailed Headlights & Exhaust, "25TH" Hot Wheels Logo
Black
/
Plastic
Tinted (Smoke)
Orange
Orange RREx
Malaysia
J
GHG27
180/250
Rod Squad
10/10
'57 Chevy
Spectraflame Pink
Rust Details, Black Stripes, J-Liu Auto Supply, Rod Squad, HW logo
Chrome
/
Plastic
Tinted (Smoke)
Black
Yellow rim, Dark Green RRS
Malaysia
K
GHG19
202/250
HW Hot Trucks
10/10
'69 Chevy Pickup
Spectraflame Olive Green
Yellow & Orange Graphics with Hot Wheels logo & 25TH
Chrome
/
Plastic
Tinted (Blue)
Yellow rim, Dark Green RR5SP
Malaysia
L
GHG18
221/250
HW Flames
10/10
'65 Ford Galaxie
Spectraflame Black
Green Flames, White & Black Graphics, "20"
Chrome
/
Plastic
Tinted (Green)
Green
Green RR8SP
Malaysia
M
GHG24
234/250
Muscle Mania
10/10
'18 Dodge Challenger SRT Demon
Spectraflame Yellow
Black striping, 25TH, "JEGS" & other brands
Black
/
Plastic
Tinted (Smoke)
Black
Black RRMAG & Black RR5SP
Malaysia
N
GHG21
241/250
HW Roadsters
5/5
'17 Pagani Huayra Roadster
Spectraflame Green
Black
/
Plastic
Tinted (Smoke)
Black
Malaysia
P
GHG25
247/250
Nightburnerz
10/10
'64 Chevy Chevelle SS
Spectraflame Light Blue
"Urban Outlaw", Urban Outlaw logos, HW logo on sides, "Chevelle" on front quarter panel, "25TH" logo on rear quarter panel
Dark Grey
/
Plastic
Tinted (Smoke)
Chrome
Red Rim, Grey RR8SP
Malaysia
Q
Treasure Hunts by year