2020 Treasure Hunts
The 2020 Treasure Hunts Series is part of the 2020 Hot Wheels line.
Since 2013, Mattel has incorporated Treasure Hunts into other series instead of being their own series.
Treasure Hunts are distinguished by the 'circle flame' symbol.

Toy #
Col. #
# in Series
Model Name
Body Color
Tampo
Base Color / Type
Window Color
Interior Color
Wheel Type
Country
Photo
Case (Wave)
GHD70
006
/
250
Experimotors
10/10
Bubble Matic
Clear Red
Blue stripes, Pink 'Bubble Matic' & Orange circle flame logo on sides
Green
/
Metal
N/A
Purple fenders, Yellow wand
Blue & Yellow 5SP
Malaysia
A
GHD74
033
/
250
HW Metro
10/10
Mercedes-Benz Unimog 1300
Black
Red & Blue stripes w/ 'Police' on sides & hood, White "SWAT" & circle flame logo on sides
Silver
/
Plastic
Tinted (Blue)
Blue
Grey BLOR
Malaysia
B
GHD77
075
/
250
HW Ride Ons
5/5
Grass Chomper
Orange
Blue stripes with Hot Wheels & circle flame logo on sides
Blue
/
Metal
N/A
Black
Black OR5SP
Malaysia
C
GHD71
084
/
250
Fast Foodie
5/5
Buns of Steel
Dark Blue
Yellow & Black graphics, 'Ted's Burger Palace' & circle flame logo on sides
Unpainted
/
Metal
Yellow
Light Brown
Bronze 5SP
Malaysia
D
GHD69
106
/
250
Batman
5/5
Batman: Arkham Asylum Batmobile
Metalflake Dark Blue
Blue & Dark Blue circle flame logo on sides
Chrome / Plastic
Tinted (Blue)
Black
Grey MC5
Malaysia
E
131
/
250
Track Stars
5/5
Circle Trucker
Silver
Track Stars, circle flame & HW logos, '20' w/ Black, Orange & Blue stripes on sides
Black / Plastic
Tinted (Orange)
Orange, White rim MC5
Malaysia
F
134
/
250
Tooned
10/10
Dodge Charger Daytona
Yellow
'Dodge' on front & sides, Black stripes, 'Daytona' & circle flame logo on sides
Black / Plastic
Clear
Chrome
Grey 5SP
Malaysia
G
Malaysia
H
Malaysia
J
Malaysia
K
Malaysia
L
Malaysia
M
Malaysia
N
Malaysia
P
Malaysia
Q
2020 Super Treasure Hunts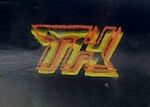 In 2020, Mattel released a series of Super Treasure Hunts, hidden among the other series.
They are distinguished by one or more of the following: Spectraflame paint, Real Riders, extensive detail, and either a writing of 'TREASURE HUNT' symbol or a TH symbol. A new feature that was added in 2015 was a flame within a circle behind the vehicle on the card like the one below, except it is the color gold.

 
Toy #
Col. #
# in Series
Model Name
Body Color
Tampo
Base Color / Type
Window Color
Interior Color
Wheel Type
Country
Photo
Case (Wave)
GHG23
002
/
250
HW Turbo
5/5
Nissan Skyline GT-R (BNR32)
Spectraflame Gunmetal Grey
'Skyline' on doors, 'JNC' between doors & rear wheels, detailed taillights
Black
/
Plastic
Tinted (Smoke)
Black
Gold
RR6SPM
Malaysia
A
GHG20
035
/
250
HW Race Day
8/10
Ford GT-40
Spectraflame  Aqua
Orange Stripe across top. '8' on sides & hood. Detailed headlights. 'Gulf', 'Autolight', 'Firestone' & Hotwheels logo on side
Black
/
Plastic
Tinted (Smoke)
Black
Orange
RR5SP
Malaysia
B
GHG14
071
/
250
Baja Blazers
1/10
'67 Jeepster Commando
Spectraflame Turquoise
White & Gold stripes on side, #25 & TH, decals
Black / Plastic
Tinted

(Smoke)

Black
RRF52T
Malaysia
C
GHG26
097
/
250
Porsche
5/5
Porsche 918 Spyder (2018)
Spectraflame Blue
Detailed headlights, Porsche emblem and White stripes on hood, White stripes on sides
Black

/ Plastic

Tinted (Black)
Grey
White MCRR
Malaysia
D
GHG16
123
/
250
Honda
5/5
'88 Honda CR-X
White
Black, Red' "20, #25 & TH), Honda Logo. Tail lights detail. Black simulating glass on lift-back gate.
White / Plastic
Tinted (Smoke)
Black
Red C4SPRR
Malaysia
E
GHG28
130
/
250
Speed Blur
5/5
Mazda RX-7
Spectraflame Orange
White Stripes, White and Blue Graphics
Silver / Plastic
Tinted (Smoke)
Black
Black / White RRA
Malaysia
F
GHG22
137
/
250
HW Speed Graphics
10/10
'17 Nissan GT-R (R35)
Spectraflame Blue
Detailed Front and rear Trim, White Stripe
Dark Grey / Plastic
Tinted (Smoke)
Black
Black / Blue
Malaysia
G
GHG15
145
/
250
Factory Fresh
10/10
'84 Audi Sport Quattro
Spectraflame Red
Detailed Front and rear Trim, 25TH on The Rear
Black / Plastic
Tinted (Smoke)
Black
White
Malaysia
H
GHG17
164 / 250
HW Exotics 10/10
Lamborghini Sesto Elemento
Spectraflame Light Blue
Detailed Headlights and Exhaust, "25TH" Hot Wheels Logo
Black / Plastic
Tinted (Smoke)
Orange
Orange
Malaysia
J
GHG27
180
/
250
Rod Squad
10/10
'57 Chevy
Spectraflame Pink
Malaysia
K
202

/

250

HW Hot Trucks
'69 Chevy Pickup
Spectraflame

Olive Green

Malaysia
L
221

/

250

HwWFlames
'65 Ford Galaxie
Spectraflame

Black

Malaysia
M
Malaysia
N
Malaysia
P
Malaysia
Q
Treasure Hunts by year