Alton got his start in 1982 with a BA in Illustration from Ventura College in Ventura, CA and a BS in 1984 in Transportation Design, Art Center College of Design, Pasadena, CA. Alton started out with another toy Company; from 1984 to 1991, where he worked as a Staff Designer for Kenner Toys in Cincinnati, OH. He started his career with Mattel in 1991 and was responsible for all action figure and licensed entertainment-based properties and internally developed intellectual properties including Superman Returns, Toy Story, Bugs Life, Pixar Cars, Harry Potter, Sponge Bob, Max Steel creation team, He-man, NBA, Street Sharks, Rock'em Sock'em, Ghostbusters, Star Wars, Robocop, MASK, Batman, Justice League. Starting in 2006 he became the Senior Director for Mattel Toys Wheels Design, he worked as the Chief Creative Mattel Hot Wheels for Real exhibit at Children's Museum of Indianapolis, Hot Wheels full-size concept car designs: HWTF El Camino, HWTF Double Loop Cars, HWTF Barrel Roll Buggy; Chief Creative: Hot Wheels for Real Double Loop Dare 2012 X Games World Record, Hot Wheels for Real Indy Jump World Record 2011; Hot Wheels Apptivity Apple App and toy, Hot Wheels Test Facility Chief Creative for design and content, Hot Wheels Maniacs, Speed Racer Movie, Hot Wheels Battle Force 5 animated series. Beginning this year, he is the Key Principal Designer for the Hot Wheels brand. For a time he spent part of his life as a part-time Instructor at Otis College of Art and Design, Mattel-sponsored Toy, Action Figure and Vehicle projects instructor and Independent Instructor for Action Figure and Vehicle Design classes.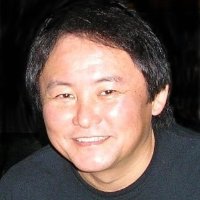 Alton Takeyasu is an art designer and works for Mattel Wheels as a chief designer. He studied and works in Otis University and has some affiliation/bio with Pixar. He was inducted into the Model Car Hall of Fame in 2019.
He grew up with Star Trek and played with spaceship toys as a child. This served him well growing up to be a designer.
If you may, you can edit the page to feature more info.
Community content is available under
CC-BY-SA
unless otherwise noted.