The Hot Wheels Wiki is a reference guide to Hot Wheels die-cast model cars, designers and variants where you can browse by year, series, manufacturer, designer or alphabetically. Collectors are encouraged to add their knowledge to the site.
Trending articles
Popular categories
View full main page
111 active users, 30,919,704 registered users, 472,247 edits made, 7,943 articles created and 101,401 images since March 16, 2006! Hot Wheels Wiki
is a collaborative website about everything related to Hot Wheels. The wiki format allows anyone to create or edit any article, so we can all work together to create a comprehensive database all about Hot Wheels. Be sure to check out the
FAQ
and the
Editing Rules and Guidelines
to help you get started. They are updated and they should be followed by every editor. Contribute and have fun editing!
New on Hot Wheels Wiki
Baseplate to Casting Page:
About Hot Wheels
Since 1968, Hot Wheels have been a collectible die-cast toy car made by Mattel. Each vehicle is a scale representation of various makes and models by the likes of General Motors, Ford Motor Company, Chrysler Motors, and others. The franchise also includes racetrack sets and the popularity of Hot Wheels has extended into movies, animation and games. Hot Wheels' main competitor for years was Matchbox until Mattel purchased Tyco (who owned Matchbox at that time) in 1996.
HW Mechanics wanted!
New users: Please use the Sandbox to make test edits in.
*Community Portal Discussions -- Help the community make decisions about the wiki:
Definitions -- This is a list of basic terms we use a lot on this wiki - add some more if there's any missing!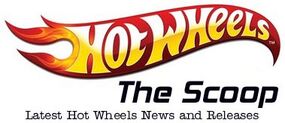 We are working on the 2022 list, adding confirmed castings. Remember, put in accurate information only. Any claim will be deleted. It has to be the facts. As an example, if you see a leak of a loose car not in the package, then don't guess the name of the car, wait until the official name comes out.
When an image gets removed and then replaced with a better quality image, don't revert the edit and put back the image that was removed. It will get you banned for a while. Please, feel free to come along and add your collection to your profile page. Join us in becoming the most complete Hot Wheels reference source on the net!