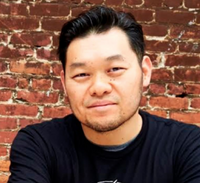 Jun Imai is a former designer and Director of Product Design at Hot Wheels from 2004 to 2018. Although his designs include classic American muscle cars and fantasy cars, he is most known for his Japanese cars. He has made replicas of his own 1:1 vehicles the '71 Datsun Bluebird 510 Wagon and the Nissan Fairlady Z.
He left Mattel in 2018 to work as a director of products at Roborace; he subsequently left Roborace in October 2020 and is currently working on a special series of cars with Hong Kong-based die-cast car company Tarmac Works. He currently works as a Special Projects Manager for American electric car startup Canoo. Despite this, he is still very active within the Hot Wheels scene, frequently attending conventions.
1/64 Scale
Maybach 62
Nissan Silvia S15
'64 Lincoln Continental
Honda S2000
Scion tC

'07 Cadillac Escalade
Scion xB
Toyota AE86
Dodge Magnum
'65 Mustang
'69 Charger
'70 Mustang Mach I

'71 Challenger
'68 Camaro
'67 GTO
Community content is available under
CC-BY-SA
unless otherwise noted.