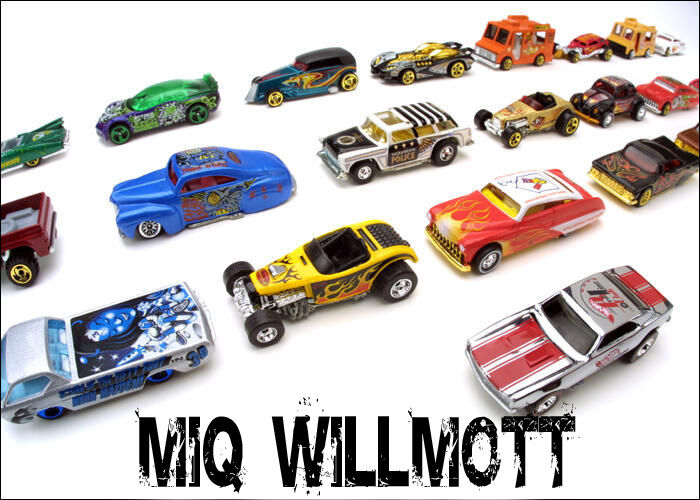 Bio
Miq Willmott joined the Hot Wheels design team in 1999 as a Graphic Designer. He came from the record industry where he designed many T-shirts and album covers as well as being recognized as an accomplished artist.
Willmott's style quickly spread throughout the line and soon he was promoted to Manager of the Graphics group. Miq, often written as miQ, was a leader in making sure every vehicle got some type of graphic after seeing that some of the cars that clogged the pegs appeared bare. As of 2001-2002 almost every car, even First Editions / New Models, which previously had less deco than segment series and repaint cars, has gotten a graphic boost.
Hot Wheels graphics evolved as well under Miq. They got more complex as he pushed the boundaries of what could be executed with a tampo machine. Some of the most incredible work was seen on the Halloween Highway Series cars decorated by Miq and Wayne Scott.
Willmott left Hot Wheels in 2006, moving to Portland and opening his own design studio, TWEEQIM, with wife Thuy. They still consult for Hot Wheels designing graphics and elements that make their way onto many cars.
Community content is available under
CC-BY-SA
unless otherwise noted.