2nd 2017 list
How about we make a 2nd list sorted by sub-serie? That makes linking on pages a lot easier!Stephan3321 (talk) 08:56, September 30, 2016 (UTC)
EDIT: Done.Stephan3321 (talk) 21:51, December 24, 2016 (UTC)
New Car
Can anyone please update this list? Because there is one new model called El Viento, it is part of the Experimotors series and it's Col# is 75. I tried to edit this page, but it freezes up my computer. Here's the link: https://www.facebook.com/orangetrackdiecast/photos/pb.162212243968942.-2207520000.1476034864./560407280816101/?type=3&theater Combatbot2015 (talk) 17:48, October 9, 2016 (UTC)
More castings confirmed
Here are some more new castings that are not listed on this page yet. Combatbot2015 (talk) 19:45, November 27, 2016 (UTC)
http://picclick.co.uk/Hotwheels-Custom-56-Ford-Truck-Hw-Hot-Trucks-112218207304.html
http://picclick.co.uk/Hotwheels-The-Simpsons-Family-Car-Hw-Screen-Time-112218204158.html
http://picclick.co.uk/Hotwheels-Lamborghini-Huracan-Lp-620-2-Super-Trofeo-Hw-112218210819.html
http://picclick.co.uk/Hot-Wheels-Tesla-Model-X-2017-272465199705.html
http://picclick.co.uk/Hotwheels-Porsche-911-Gt3-Rs-Hw-Nightburnerz-132016390498.html
http://picclick.co.uk/Hot-Wheels-Dodge-Charger-Daytona-272465209093.html
I have at least 20 cars you don't have images for. But someone removed my post Blacktop Hotwheels Collection . 
ZAMACS
So there are Target Exclusives castings added into the mainline, should we consider adding ZAMACS into our mainline? UYScuti (talk) 06:14, December 7, 2016 (UTC)
Yes. This is a test 86 (talk) 20:40, December 8, 2016 (UTC)

I think it would be cool to list all the ZAMACs (along with the Red Edition) but the Walmart ZAMACs are technically part of the existing series we already have on the 2017 lists, whereas the Red Edition series cars are their own series, even though they wear the same graphics are their 2017 series counterparts. BigBadBrad01 (talk) 00:45, December 9, 2016 (UTC)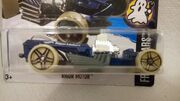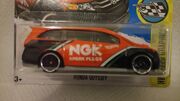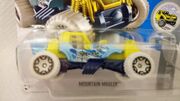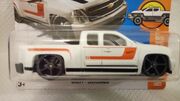 Missing pictures?
Why we delete my post with pictures of cars you don't pictures for ? Thought we were here for the same reason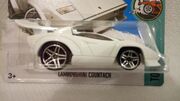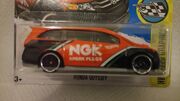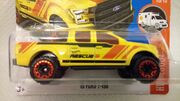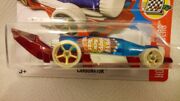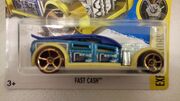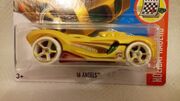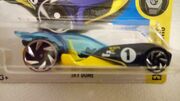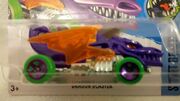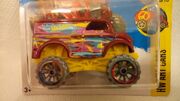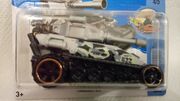 --Blacktop Hotwheels collection (talk) 23:10, December 24, 2016 (UTC)blacktop Hotwheels collection
Thanks for those pictures, but why not simply add them to the lists? Why should we add your pictures? Stephan3321 (talk) 10:09, December 25, 2016 (UTC)
Hi Stephan3321,  I am new here but followed the list as a collector for couple of years.  I wouldn't know to add to the list, plus I thought I was contributing to the page. Guessing i'm just stepping on toes,  I will continue to share my collection via other means. As you don't want my help,  I currently have 109 of the 2017 set so I thought I would join in. 
Don't worry I won't help anymore,  actually at least 2 of the dty/dtx codes are wrong.  I know I have the models in front. 
Happy holidays 
You don't have to be so "stepped-on-your-toes". You could just have said that you didn't know how to add them instead of just adding them to the talk page. Part of learning to make this wiki better is trial-and-error. If you make a mistake in your edits, you can simple undo them. So, please try to add the pictures of the models and modify the Toy Numbers. If you discover how to add the pictures, it'll save us a lot of time adding your 109 photos and you learn something new ;) We really do appreciate your help! Any picture is better than no picture! Stephan3321 (talk) 22:11, December 25, 2016 (UTC)
OK cheers Stephan3321, sorry for outburst,  I will try uploading pictures if that ok,  sorry in advance if mess anything up Blacktop Hotwheels collection (talk) 22:26, December 25, 2016 (UTC)blacktop Hotwheels collection
Remember that it's okay to make mistakes! If you don't make mistakes, you will never learn anything :). If you have trouble figuring out how to add them after trying, feel free to let me know; I will help you/write a short guide for you. Stephan3321 (talk) 22:49, December 25, 2016 (UTC)
Cheers Stephan3321 I did try but didn't seem to work.  I will have another try tomorrow.  It's a learning curve and thank you. Your welcome to save the pictures from my page to use if easier Blacktop Hotwheels collection (talk) 22:58, December 25, 2016 (UTC)blacktop Hotwheels collection 
I have uploaded some pictures I will upload more in the next day or soBlacktop Hotwheels collection (talk) 20:25, December 26, 2016 (UTC)Blacktop Hotwheels collection
Community content is available under
CC-BY-SA
unless otherwise noted.