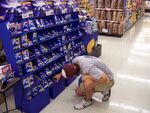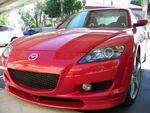 About Me
My name is Brad or BigBadBrad01 from the HotWheelsCollectors.com boards and site owner of OrangeTrackDiecast.com. I have been playing with Hot Wheels my whole life and started collecting back in 1995. I own over 5,000 1:64 scale Hot Wheels. I live in sunny Phoenix, Arizona and work as a Graphic Artist. A few other hobbies of mine include playing baseball, football, designing art, eating & drinking at great restaurants, traveling & spending time with my wife and family.
Hot Wheels for Me
I love collecting various castings as you can see below. Since the Dodge Viper RT/10 came out in 1993, I've always wanted to own one--granted, I was 10 at the time, you can't fault a kid for dreaming. I have since collected every Dodge Viper casting (Dodge Viper RT/10, Dodge Viper GTS, Dodge Viper GTS-R, 2006 Dodge Viper Coupe & '08 Viper SRT10 ACR). Another love of mine is the Deora II. It wasn't until 2003 that I started collecting this casting. I liked the array of colors the previous releases had been released in dating back to 2000. Back in 2007, I was fortunate to see the real 1:1 scale Deora II at a car show in Glendale, AZ. I am not a huge fan of muscle cars but do love the '69 Dodge Charger. If I could have any one muscle car, this would be it. Other than that, I like those "odd" cars. To me, the custom feel that Hot Wheels delivers is what cars should be all about...making them your own.
Challenge
I challenge you to explore all the Hot Wheels Wiki has to offer and never be afraid to say, "hello".
Big Bad Brad's
My Work on this Site
Overall Contributions: User contributions
Castings I Collect (in addition to the Hot Wheels Race Team):
Community content is available under
CC-BY-SA
unless otherwise noted.