Hopefully this will dispel the rumors that I'm a dictator around here. Here you will see two images on my computer while using the old, original skin of the Hot Wheels Wiki. The first one (the one on the left), shows what the gallery spacing looks like on my computer without the "Image:" coding tag. You will note that the pictures run off the right edge of the page and I would have to scroll over to see them on my screen. The second one (the one on the right), shows what the gallery spacing looks like on my computer with the "Image:" coding tag. You will notice that the images are spaced so that they show on my screen without having to scroll to the right to see them all. True, I would have to scroll down to see the bottom two images, but a gallery might have 20 images or more in it and scrolling down in that case would be understandable.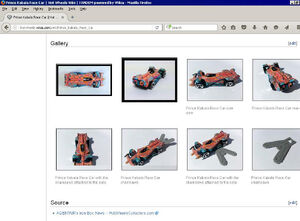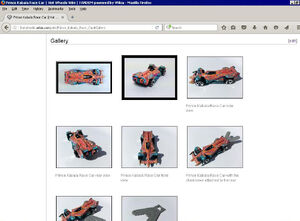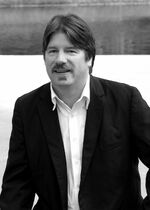 Hello, I'd like to introduce myself. I'm an administrator here, so if you have any questions at all, just leave a message on my talk page. So, feel free to ask any questions you might have, or just leave a comment in general if you like. I welcome any and all comments, questions or suggestions!
My name is Kenny Harrelson and my username at various places all over the internet is HaarFager. Being born in 1961, that makes me a first-generation Hot Wheels lover. I can still remember that first year they came out, 1968. I had a Custom T-Bird, a Python and a Custom Eldorado. They were great! And there just wasn't a time when I didn't like Hot Wheels. Today, I am a novelist and photographer and a professional musician, and still a fan of those tiny cars and trucks. As far as Hot Wheels go, I am a member at the following sites: Hot Wheels Red Line Club, DiecastSpace.com. I don't have a big collection, but there are/have been a few models of Hot Wheels that really struck me and that's why it's such an eclectic collection. I have been trying to photograph it and have been uploading pictures of some of my cars to various sites all over the internet. Flickr.com, DiecastSpace.com and of course on my blog Photo Journey. Be sure and look those up. I joined this Hot Wheels Wiki on September 22nd, 2008. If you would like to contact me personally over any questions or comments you might have, feel free to do so at "haarfage"AT"hamiltoncom.net"
As I said, I like all kinds of models, so you'll see me uploading to all kinds of different series. Here are some of the models I have worked on so far - creating pages for, adding information to and/or uploading images:
Some Of My Favorite Vehicles:
Some of the vehicle pages I've created or worked on:
Some of the various pages I've created or worked on:

Keep checking back and I'll try to keep what I've worked on updated!
Some Of My Favorite Images I've Taken:
Community content is available under
CC-BY-SA
unless otherwise noted.