In the grand scheme of things, Hot Wheels and Corgi Juniors cars dominate my personal diecast collection, with myself having a disregard for Maisto, Majorette, Realtoy and other manufacturers of diecast cars. In the last few months my collection has swelled to include a third brand of castings that normally it's fanbase is confined to the Asia-Pacific region. However, back in November 2017, I found 2 old cars from Tomica, made in Japan during the 1970s. The pair got me started on what has morphed into a growing sector of the collection, Tomica cars. My Hot Wheels Collection is still my main area of collecting with particular favour being given to Japanese road icons such as the DR30 and BNR34 Skylines, Honda City Turbo, the Mitsubishi Lancer Evo VII and a long roster of others. My Tomica collection initially started with 2 cars, a Red Morgan Plus 8 and a Nissan Cedric Fire Department Wagon. As time wore on, the collection roster expanded and lead me to get into some of the more modern Tomica models.
At the pinnacle of these modern Tomicas sits the Nissan GT-R R35. Hard to believe that a decade has passed since the R35's release back in 2008, yet the R35 is still as fresh and cool as a cold drink on a hot summer's day. Tomica was among the first to capitalise off the R35, with Hot Wheels releasing an early model in 2009, the 2009 Nissan GT-R. However, since I couldn't source a 2009 one for the right price, this comparison is between the more recent Hot Wheels R35 and the original Tomica GT-R R35 from a decade ago. Although I am firmly biased in favour of Tomica on this one, feel free to comment your opinion below. Apologies if the images are blurry, if I took them with my camera, I would need to learn how to develop from film all pictures I take.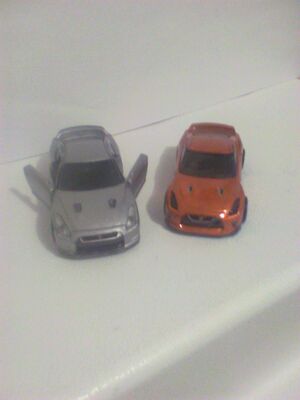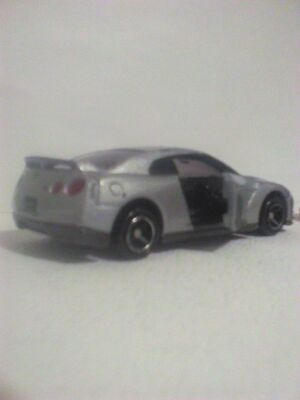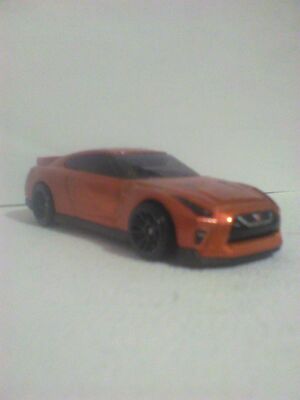 Community content is available under
CC-BY-SA
unless otherwise noted.