When it comes to Hot Wheels, I love them, I love how detailed they've become, and I love collecting. But, back in the 1970s and 1980s, there was one serious Rival from Britain....Not Matchbox, who was also from Britain at the time, Corgi Juniors, the die-cast car wing of Mettoy UK. It was rare then for Hot Wheels and Corgi to make castings of the same car, as both catered to different markets as their mainstay source of revenue.
Corgi, being from the UK, made mostly European models into castings, vehicles like the Volvo 245 DL, Land Rover Series III, Jaguar E-Type 2+2 and the topic of this post; the Jaguar XJ-S. The XJ-S was the V12-powered Luxury Grand Tourer that replaced the E-Type in 1975. In 1978, Corgi and Hot Wheels made their own versions. The Hot Wheels was in Left-Hand Drive and the Corgi versions that had interiors and not blackout windows were Right-hand drive.
So, who did the better job of capturing the Jaguar XJ-S's body lines and unique styling? Thoughts, anyone?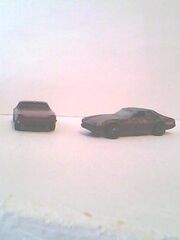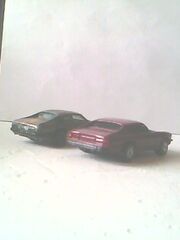 Community content is available under
CC-BY-SA
unless otherwise noted.